Note: This article discusses weak point training in terms of strength training as applicable to Powerlifting & Olympic Weightlifting, not Bodybuilding. Weak point training regarding bodybuilding will be discussed in an upcoming article.
Most coaches spew Weak-Point training as the master solution to end all of your training related miseries.
Weak off the chest in Bench Press – Spoto Press.
Hard time locking out the deadlift – Rack-Pulls.
Lack of power in the Squats – Box Squats.
But is it working perfectly for you? If Yes, you can quit reading here and enjoy your gains. But if your answer is No, then read on.
Weak-Point Training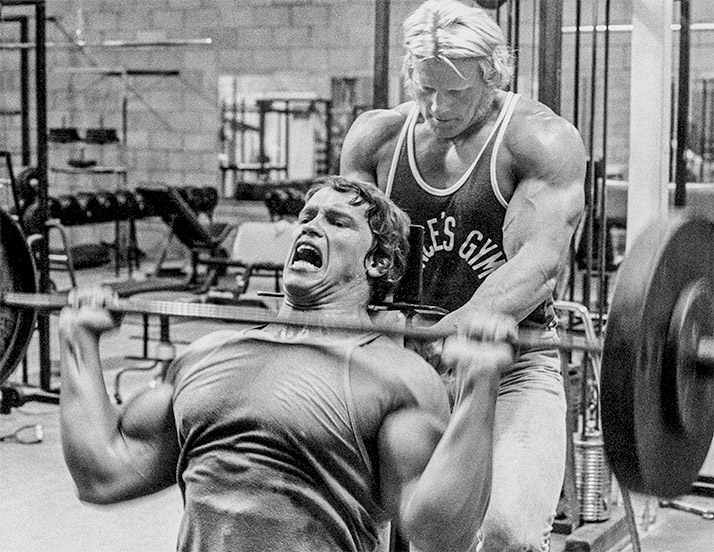 In simple words, Weak-Point training refers to determining the weak points in your lifting and improve them in order to increase the performance.
Theoretically, it makes perfect sense. If you're able to improve upon what is holding you back, your performance on that lift automatically improves. After all, a chain is only as strong as its weak link.
Unfortunately, for most regular lifters Weak-Point training doesn't work as proposed. Let me give you an example of how a typical lifter approaches weak point training.
Lifter A is having trouble with the progress on the Bench Press which is stuck at the same poundage for a past few months. He scours the internet to find a solution to this problem and to help him find exactly what he needs to focus to drive his bench up. Ultimately he zeroes in at the 'triceps' and decides to dedicate some time on improving the strength of the triceps.
After continuously spending the next few weeks on training his triceps exclusively and progressing on Close-Grip Bench Presses, the lifter A decides to test his strength improvement on Bench Press. But, alas, finds that his bench is still stuck at about the same point if not regressed.
So what gives now?
Limitations of Weak-Point Training
The biggest problem with most of the lifters is the inadequate experience in understanding and applying sound training principles to their workouts. This not only requires the technical understanding of theoretical knowledge but more so the wisdom of how, when and where to apply these principles in practice. It comes through experience and time spent under the bar.
Training Wisdom = Training Knowledge + Time Under the Bar
Bluntly speaking, most lifters haven't spent enough time under the bar to tell the difference between apples and oranges, let alone comparing them.
And many a time even experienced lifters fail to detect their weak points accurately due to lots of misinformation floating around on the internet and otherwise. Let me give you an example of it.
Lifter B is a raw powerlifter, and his squat had stalled out. He looks for the advice on some forums on the internet where he believes a few of the big names roll and discuss stuff.
Now, these are all geared lifters, and they believe that Squats are all about hips, hamstrings, and glute muscles. So our guy, who's a fanboy, obviously listens to them and spends his next few mesocycles working on Box Squats and stuff while focusing on sitting back during the squats.
After a while when he reverts back to normal squats, he finds that he is unable to lift no-where near the weights that he was once capable of.
You got to be smart enough to know who you're listening to. A smart advice from a geared lifter may turn out to be dumb for a raw lifter.
The other big thing most lifters need to realize is that:
Specificity Reigns Supreme
In the grand scheme of things the only thing that really matters is specificity. Other things like Weak-Point training and choice of assistance exercises is not really of that much importance. The lifter who remains consistent the most will achieve the higher levels of success, not the one who's in the constant search of appropriate accessory work.
Keep in mind that for a raw lifter the position of weak points doesn't really shifts because the mechanics of the lift/s are fixed. Your Bench Press will always stick at just above the chest, your Deadlift will always be weak from the ground, and your Squat will always stick when coming out of the hole unless you alter the biomechanics of lift by changing grip/stance width, style of lifting etc.
It doesn't matter what you do to meliorate weak points,
Your Weak Points will never change.
You just get stronger overall. The weak points always stay weaker in comparison to strong points in the lifts. Weak-Point training is like a treasure at the end of a rainbow, in other words, it is a bunk!