Late Dara Singh is one of the forgotten wrestling legends of our country. Those who remember him mostly know him for his role of 'Hanuman' in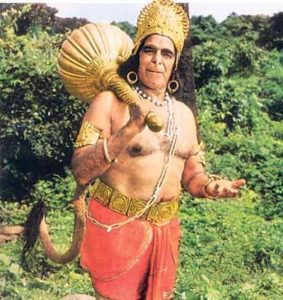 the Ramanand Sagar's epic 'Ramayana'. The accomplishments he achieved throughout late 40's upto early 80's in wrestling world have faded out of most people's memories. Now, when people have piqued interest in wrestling due to inspiration drawn from movies like 'Dangal' and 'Sultan', it's a nice time to remember the former world champion of wrestling.
Long Lost Hero Of Wrestling
Dara Singh started as a traditional 'akhada' wrestler, and he always trained in the desi style. But he didn't compete in the Olympic-style wrestling, instead, he was the champion of a wrestling tradition known as British Professional Wrestling (BPW).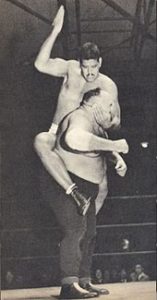 This wrestling version was kind of a proto-World Wrestling Entertainment (WWE) style wrestling but sans vulgarity and lesser violence. Dara Singh, the 6'2″ and 130 Kg giant, was 'John Cena' & 'The Rock' combined for BPW. His charisma and personality were unmatched. To Indians, he represented the Indian 'might' against the usurping and oppressive colonial power. Dara's match against the formidable 201 Kg Australian wrestler King Kong created a massive emotional stir-up in the audience. When he lifted the mammothian King Kong over the head and threw him out of the ring, the crowd went into a frenzy cheering for him. He attracted such a huge fan following in the late 50's & early 60's that his name became synonymous with wrestling in India.
Worldwide Fame & Accreditations
Singh toured many Asian countries to compete. He was awarded the title 'Champion of Malaysia' in Singapore. He became the national champion at the age of 26 and his wrestling skills earned him laurels from all over the country. In 1959 he became the Commonwealth champion by defeating the previous champions viz. King Kong, George Gordienko and John Desilva. The high spot in his career came in 1968 when he defeated the multi-time champion veteran wrestler Lou Thesz and became World Champion. He never lost any match in his wrestling career.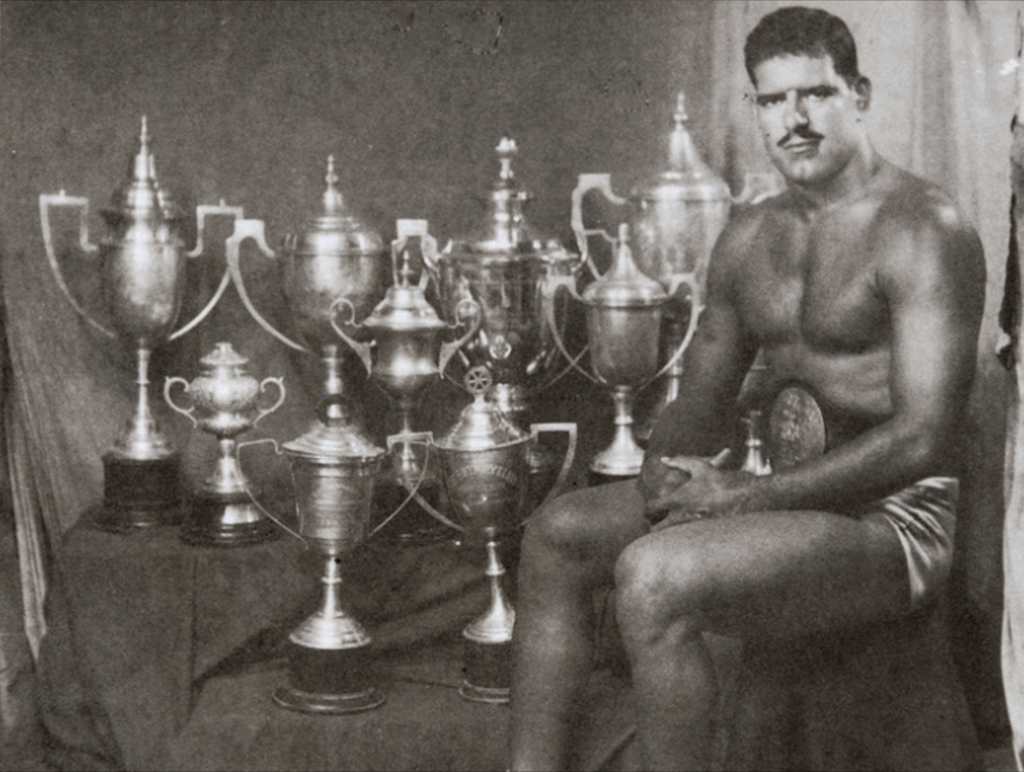 In 1996 Dara Singh's name was inducted into the prestigious Wrestling Observer Newsletter Hall of Fame. He has received many titles and awards including 'Rustam E Hind', and 'Rustam E Punjab'. He announced his retirement in a wrestling tournament held at Delhi in 1983. The dignitaries like the then President Giani Zail Singh and Rajiv Gandhi graced that event to say adieu to this wrestling star, and to see him wrestle for the last time. He was the first ever sportsperson to be nominated in the Rajya Sabha and served as an active member from 2003 to 2009.
Training
Dara was a pioneer in "Pehlwani" or Indian style wrestling traditionally fought on the dirt floor. This particular style of wrestling was developed during Mughal Era by the combination of ancient 'Malla-Yudha' art with Persian 'Varzesh-e-Bastani' art. Babar – the first Mughal emperor, who himself was a devout wrestler, is credited with the development and promotion of pehlwani. The words pehlwani and kushti derive from the Persian terms pahlavani and koshti respectively. A practitioner of this sport is referred to as a pehlwan while teachers are known as ustad.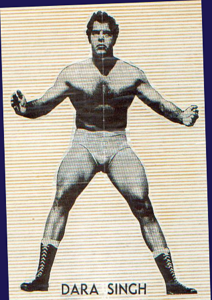 Dara Singh got his first taste of wrestling in his childhood and got hooked to it forever. He belonged to a household of modest means but nonetheless got family support and backing. He always trained in the traditional pehlwani style without facilities like modern gymnasium and mat training. The typical training day consisted of twice a day workouts, with one session devoted to technique work and practice, and other to strength and conditioning (S&C). 1200 each of Dands (Hindu push ups), and Baithaks (Squats) in an S&C session were not uncommon. The workouts lasted anywhere between 3 to 4 hours. One day each week was set for complete rest.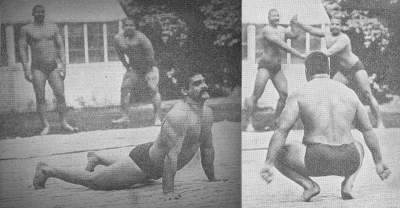 Diet
Dara Singh details his daily routine during offseason while mentioning a funny incident (6) in his autobiography when a wrestling manager asks him and his fellow wrestlers to go out for a movie. Dara Singh expresses his inability to make time for an outing because of his super busy schedule as elaborated below:
| | |
| --- | --- |
| 4 AM to 8 AM | Morning Training |
| 9 AM | Post Workout Tonic: Thandai |
| 12 PM | Lunch |
| 1 PM to 3 PM | Nap |
| 4 PM to 8 PM | Evening Training |
| 9 PM | Dinner |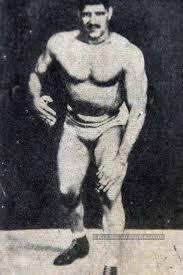 The daily diet of Dara Singh was pretty simple in terms of variety and seems pretty meager when we compare it to the diet plans listed by other big names. It consisted of 100 gms each almond, marmalade (murabba)/seasonal fruit, and clarified butter (desi ghee), 2 liters whole milk, half a kg of meat/2 chickens, 10 silver vark, and 6-8 chapatis every day. Usually, only two meals were eaten each day, one at lunch and other at dinner. Post workout meal consisted of 'thandai' (a traditional tonic made from almonds, ghee, sugar & milk) and later a chicken/lamb soup.
Dara Singh was a firm believer in taking a personalized diet based on an individual's metabolism, and Cold/Hot/Neutral character of a person's body (a Chinese medicine concept). He also believed in once a week complete or partial fasting for detoxification and good metabolic health. Once he even turned down a lucrative endorsement offer of a big vegetable oil brand because he believed that desi ghee is much better for the body than refined oils.
Dara Singh – The Man
Besides being a terrific athlete, Dara Singh was a man of great virtue and perseverance. He struggled hard in his life to achieve all the glories and success. Dara possessed an unbending will and great qualities like courage, determination, and character. He espoused faith in religion and Almighty but never left his life at the mercy of gods.
Singh was aware of his weaknesses and was brutally honest with himself. He worked hard throughout his life for improvements and to get better. Earlier in his life, he lamented the fact that he couldn't read anything else besides Gurmukhi script, but he self-taught himself English even though his ustad and fellow wrestlers poked fun at him. In Rajya Sabha as a member of parliament he once asked, "Having received little education, I know its true value. Isn't it a matter of shame that after 61 years of freedom we still don't have 100% literacy?" And still, to date, nobody seems to have an answer to it.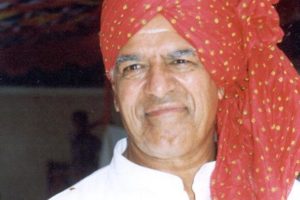 Those of us who are proud of having a liberal or progressive sensibility are sometimes too quick to congratulate ourselves: we overlook the ways in which our upbringing and circumstances were conducive to the early seeding of these qualities; and we undervalue the struggles of people who were born in more restrictive, conservative settings, and who had to feel their way around—make mistakes, then introspect—before grasping the real meaning of concepts like equality and freedom of expression. The Dara Singh story is about a man who grew to contain multitudes, which is more inspirational than any narrative about a beefy pehelwan proving Indian superiority by strong-arming international opponents in rigged matches (3).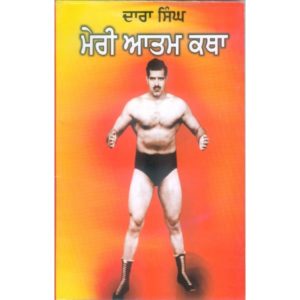 Dara Singh's autobiography (Hindi) is available here for free. It would be a great tribute to this gentle giant and a majestic person if you'll read it and get to know his life experience in his own words.
Sources:
Story of Dara Singh-the original king of the dangal. Vir Sanghvi, Hindustan Times.
The Original 'Mard'. Avijit Ghosh, The Times Of India.
Dara Singh-The Champion of the World. Above The Line, Jai Arjun Singh.
Remembering Dara Singh. India Today.
Deedara aka Dara Singh. Seema Sonik Alimchand, Westland Books.
Meri Aatamkatha by Dara Singh.
dara-singh.com. The official website of Dara Singh.